Thotupola Kanda is the third highest mountain in Sri Lanka and the highest point of which is 2,357m above mean sea level. The mountain belongs to Nuwara Eliya District of Central Province and it is located in the Horton Plains.
The name "Thotupola" (in Sinhala) has the meaning of "port (or airport)" and there is a belief that, this name related to the legend Rama-Ravana.  According to the legend the king Ravana (Sri Lankan) has used some kind of flying machine and he has landed it in this mountain while kidnaping of Sita (Rama's wife) to take revenge from Rama.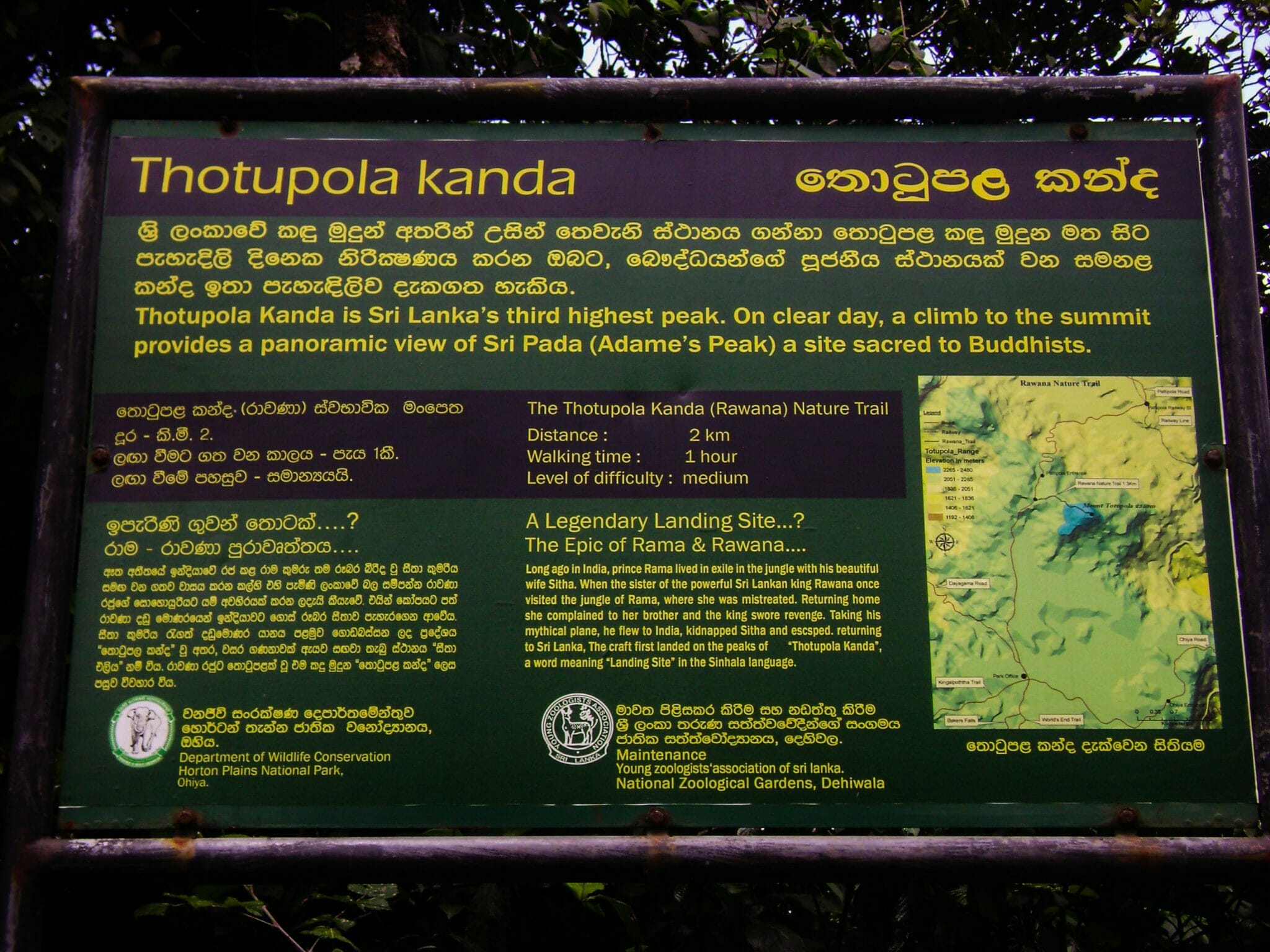 The Ambewela New Zealand Farm is one of the dairy farms managed by "Lanka Milk Food" company. The farm is located in Nuwara Eliya District of Central Province, Sri Lanka. It is open to visitors and you can see the milking process at 12.30 pm every day. The road to the farm traverse through a landscape with eye-catching grasslands.
Read more...