The Atamasthana is the aggregated name for eight sacred places of worship by Buddhist in Sri Lanka. Next to the Sri Dalada Maligawa (the Temple of the Sacred Tooth Relic) in Kandy, the most respected place of worship for Sri Lankan Buddhists is the "Atamasthanaya" in Anuradhapura. These eight places are comprised of Jaya Sri Maha Bodhiya, Thuparamaya, Lovamahapaya, Ruwanwelisaya Stupa, Mirisaweti Stupa, Abhayagiri Stupa, Jetavanaramaya, and Lankaramaya.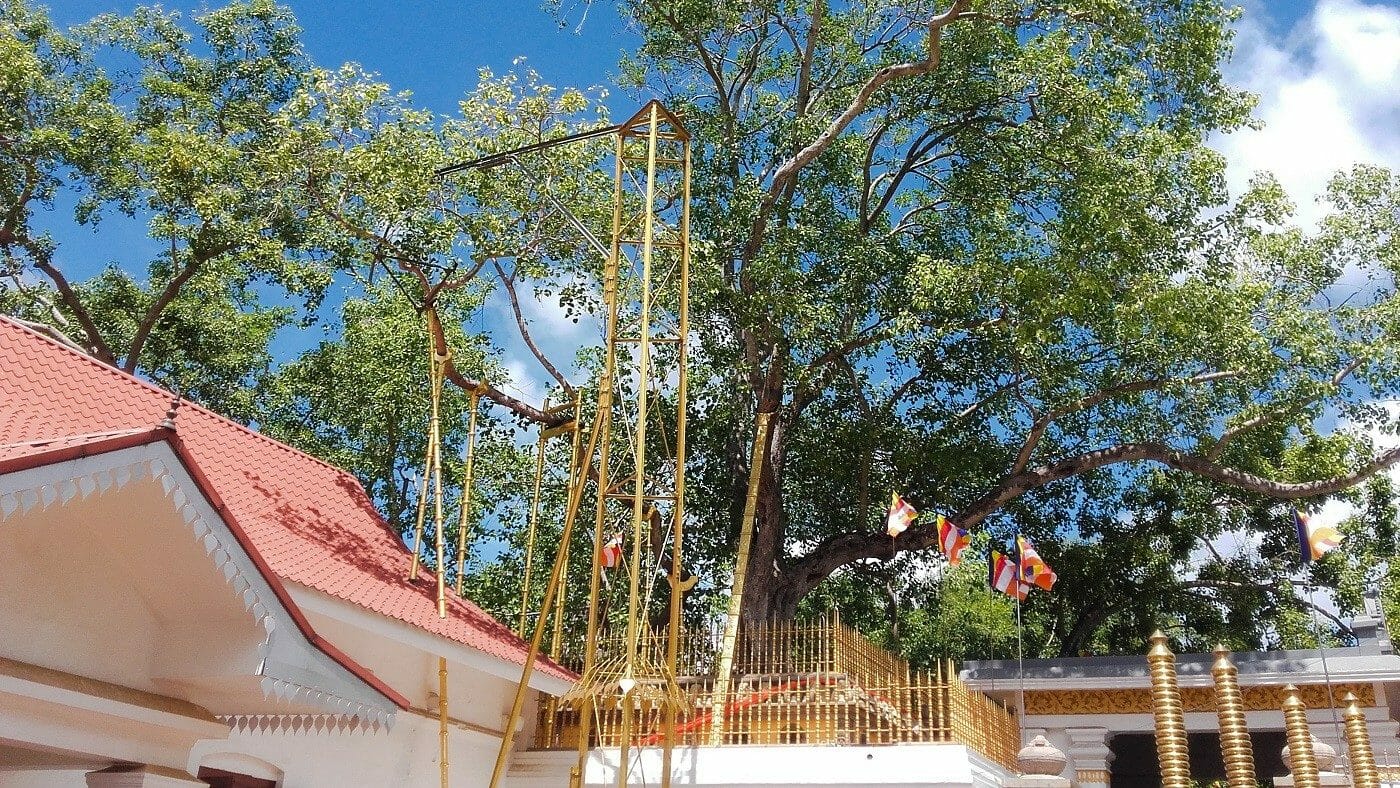 Jaya Sri Maha Bodhi is a Sacred Bo-Tree in the Mahamewna gardens and  It is a branch of the historical Sri Maha Bodhi at Buddha Gaya in India under which Lord Buddha attained Enlightenment. It was brought to Sri Lanka by the theri Sangamitta, daughter of Emperor Asoka during the regime of King Devanampiyatissa. Read more…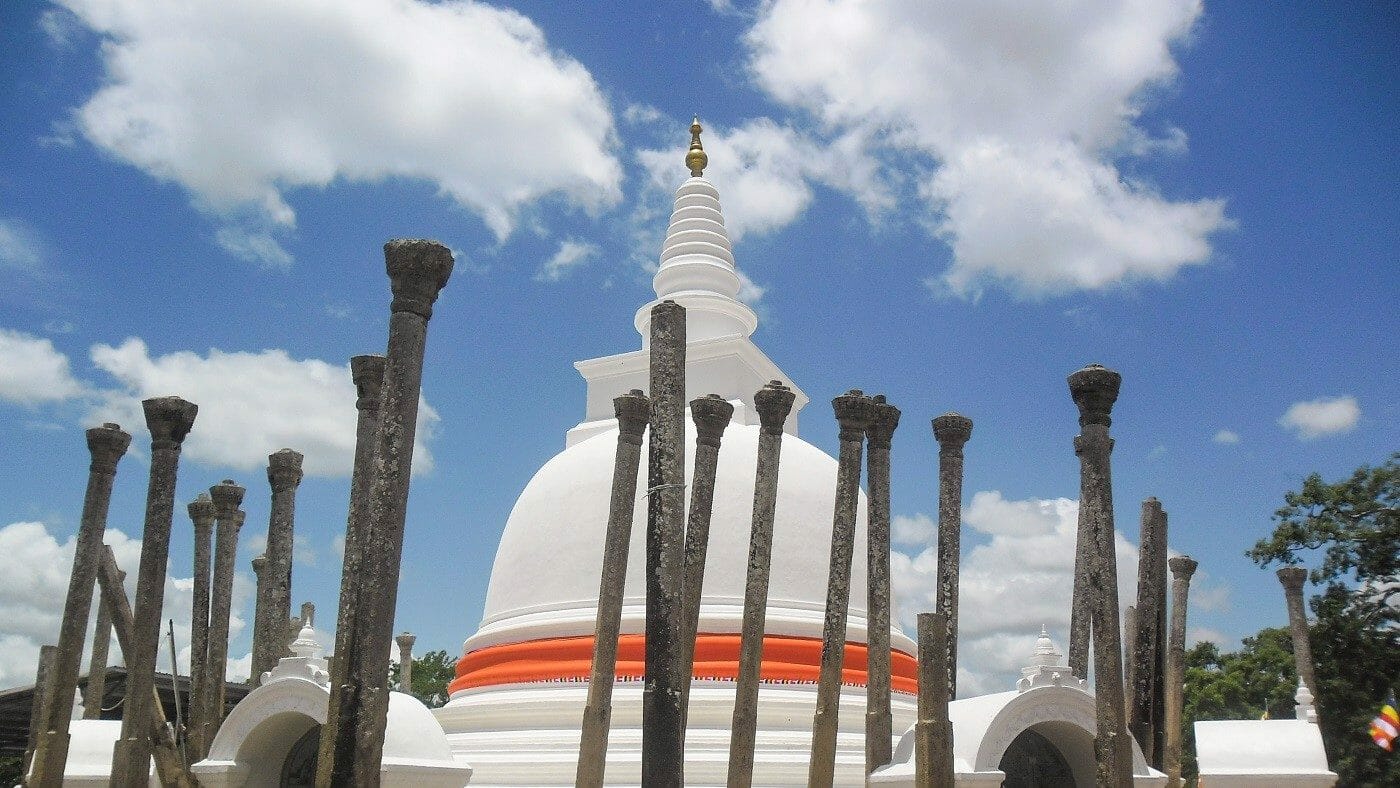 Thuparamaya is considered to be the first Stupa built in Anuradhapura, after the introduction of Buddhism to Sri Lanka. The stupa was built during the reign of King Devanampiyathissa (307 BC to 267 BC). It is believed that the stupa enshrines the right collarbone Relic of the Lord Buddha Read more…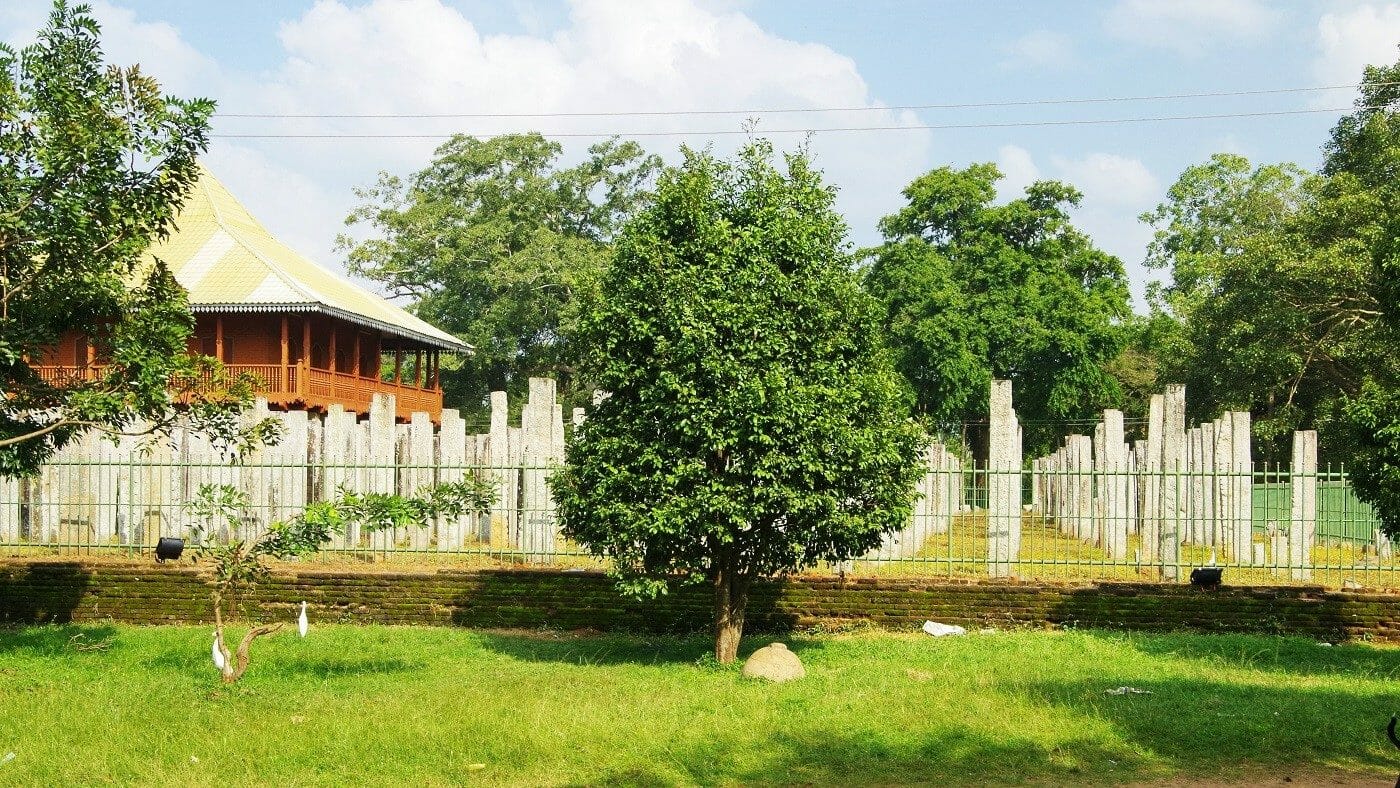 According to the Mahawamsa, the Lowamahapaya was a nine-story building and It was built by the King Dutugemunu (161-137 BC). Read more…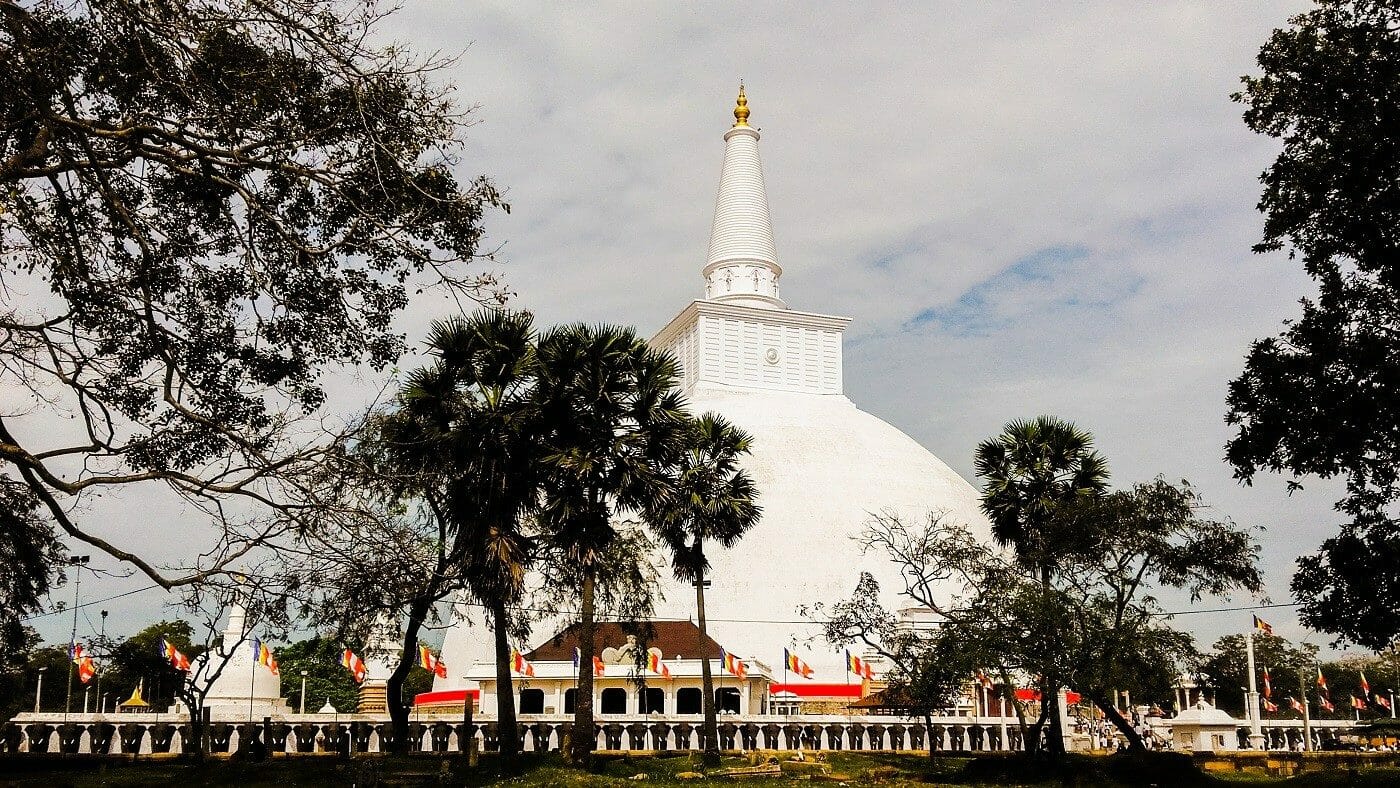 The Ruwanwelisaya stupa is considered a marvel for its architectural qualities and sacred to many Buddhists all over the world. This was built by King Dutugemunu in 140 B.C. The stupa is also known as Ruwanweli Maha Seya, Swarnamali Chaitya, Rathnamali Dagaba and Mahathupa. Read more…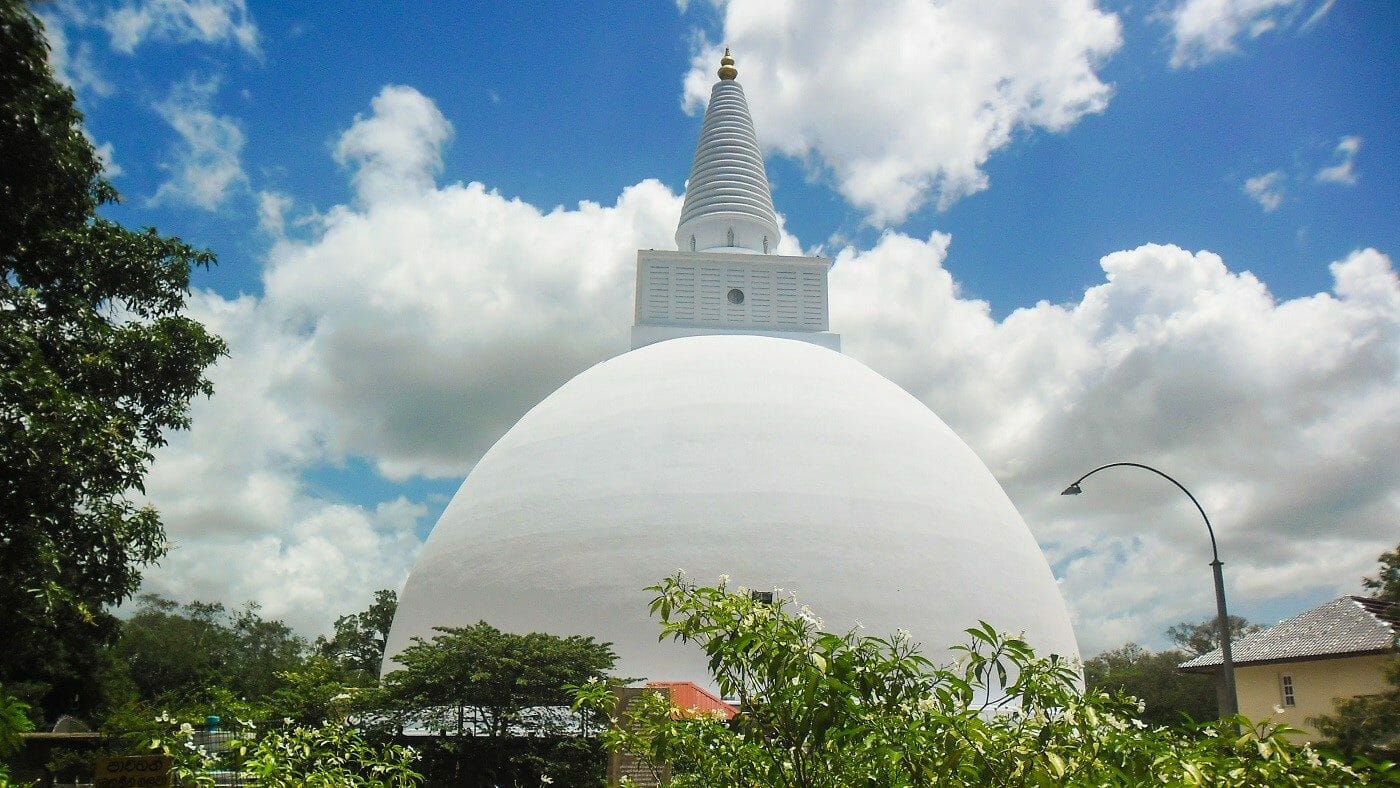 The Mirisawetiya stupa has been built by the king Dutugemunu (161BC – 137BC) after defeating South Indian invader king Elara.
According to the legends, one day the King Dutugemunu had gone to Tissa Wewa for a bath leaving the scepter here. Once he returns to the scepter, it is said that it could not be moved from that place. As a result, the King has constructed this Stupa on the place where the scepter stuck. Read more…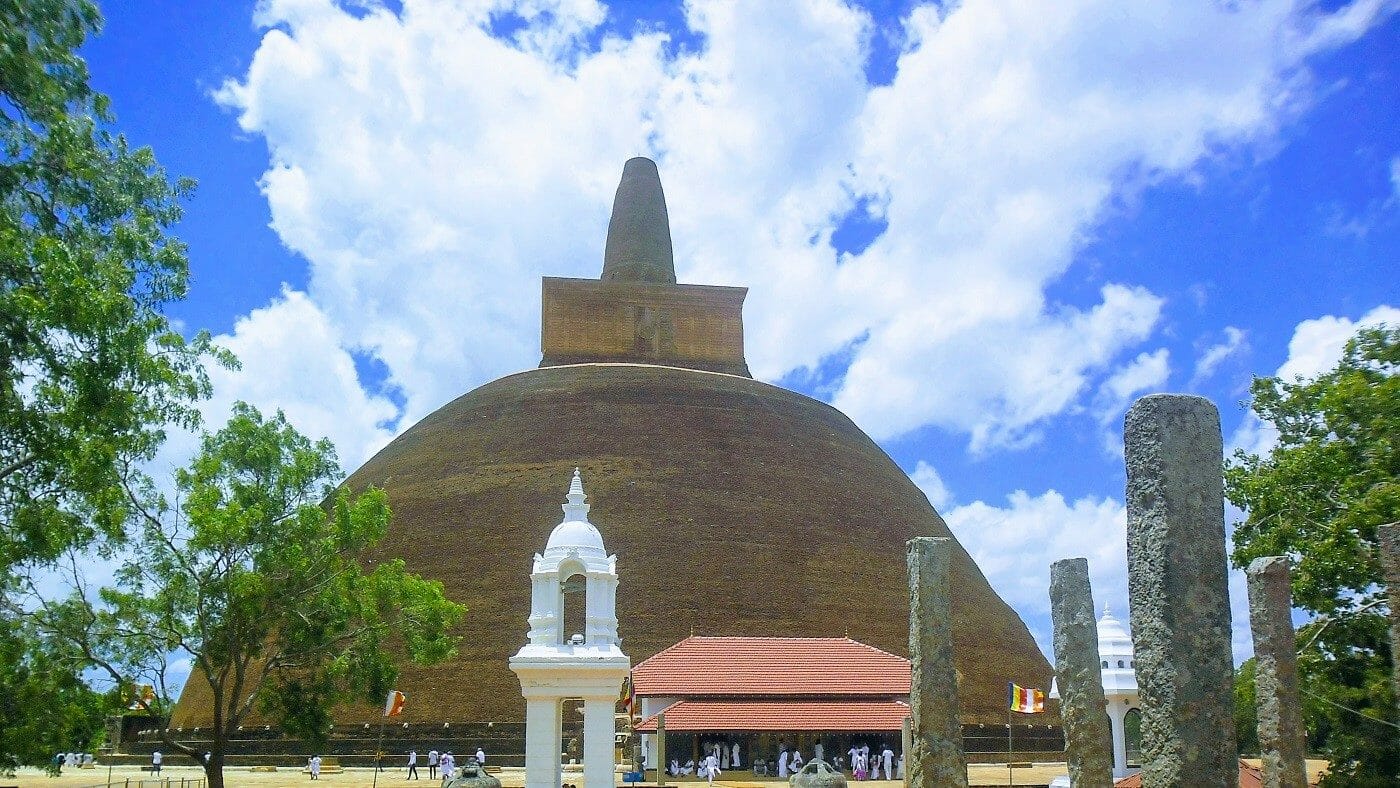 Abhayagiri Stupa is the second highest stupa in the country. The stupa was built by King Valagamba was also known as Vattagamani Abhaya and Valagambahu in 1st century BC. Read more…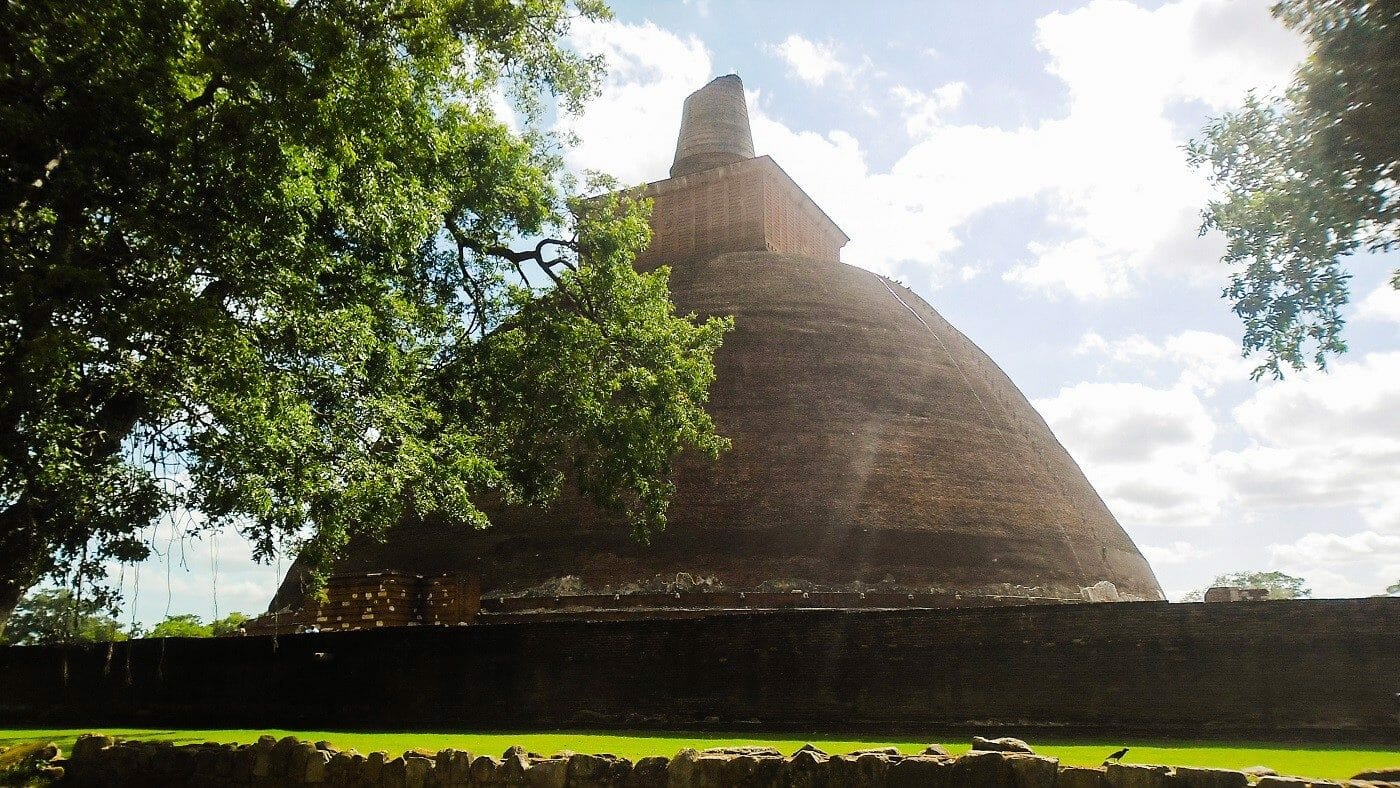 The Jetavanarama Stupa was built by the King Mahasen (276-303). During the reign of King Mahasen, this has become a center of Sagalika sect (also it is said that Sagalika sect has started in Jetavanaramaya). This stupa was rehabilitated for the last time by King Parakramabahu in the 12th century. Read more…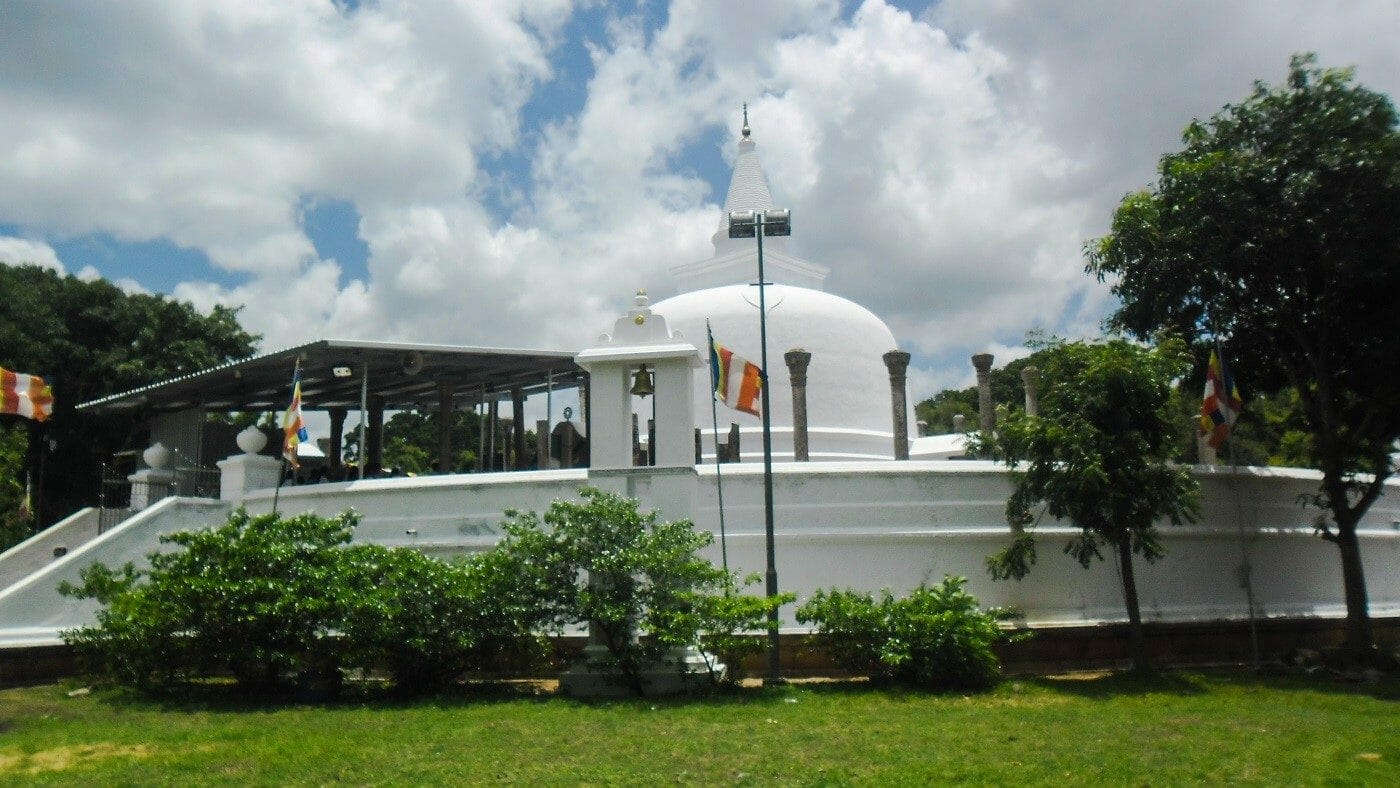 The stupa was built during the 1st century B.C. by King Walagamba (89 B.C. – 77 B.C.). According to chronicles, this place was also known by as Silasobbakandaka and Galhebakada. Initially, this stupa was known as Somarama Stupa in commemoration of Queen Soma who saved the life of the king. Read more…
External Links