Pidurangala Rajamaha Viharaya is an ancient Buddhist monastery located in the Matale District of Central Province, Sri Lanka. The monastery was built by the King Kashyapa (473-495 CE) to relocate monks who were residing in Sigiriya rock before the construction of the fortress.  Also, it is believed that this monastery has been served as the royal monastery during the reign of King Kashyapa.
Pidurangala is a massive rock similar to Sigiriya, said to be just four feet short of the height of Sigiriya. From certain places at a distance, one can see the view of both Sigiriya and Pidurangala. Surrounding the Pidurangala temple, lie many ruined dagobas and monuments. The entry point to the top of Pidurangala is along the stone steps through the temple. It is a one-km drive from the Sigiriya entrance, through the Pidurangala Sanctuary.
The Pidurangala is also popular among both local and foreign tourists due to the stunning view of the Sigiriya rock. Many tourists climb the Pidurangala rock summit to experience this amazing view and take photographs.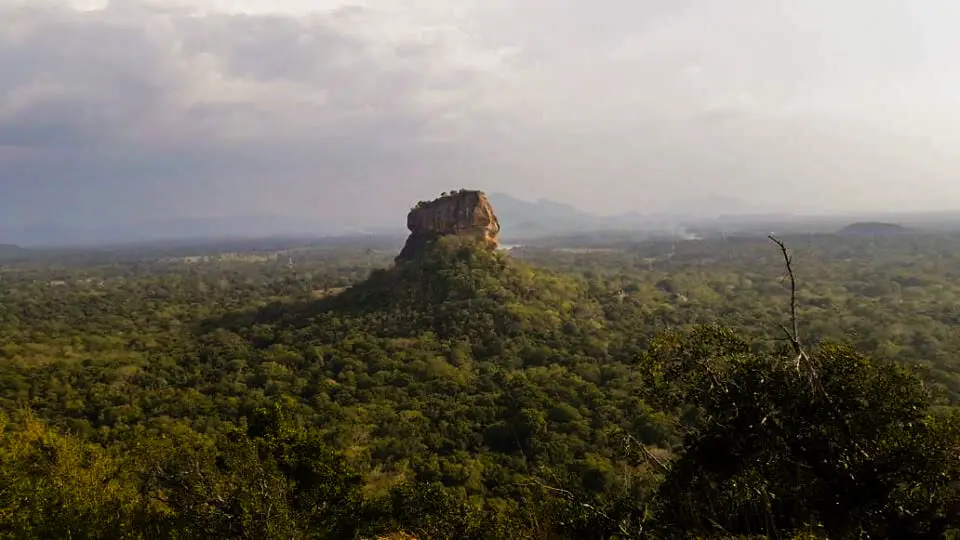 View of the Sigiriya Rock Fortress from Pidurangala Rock Summit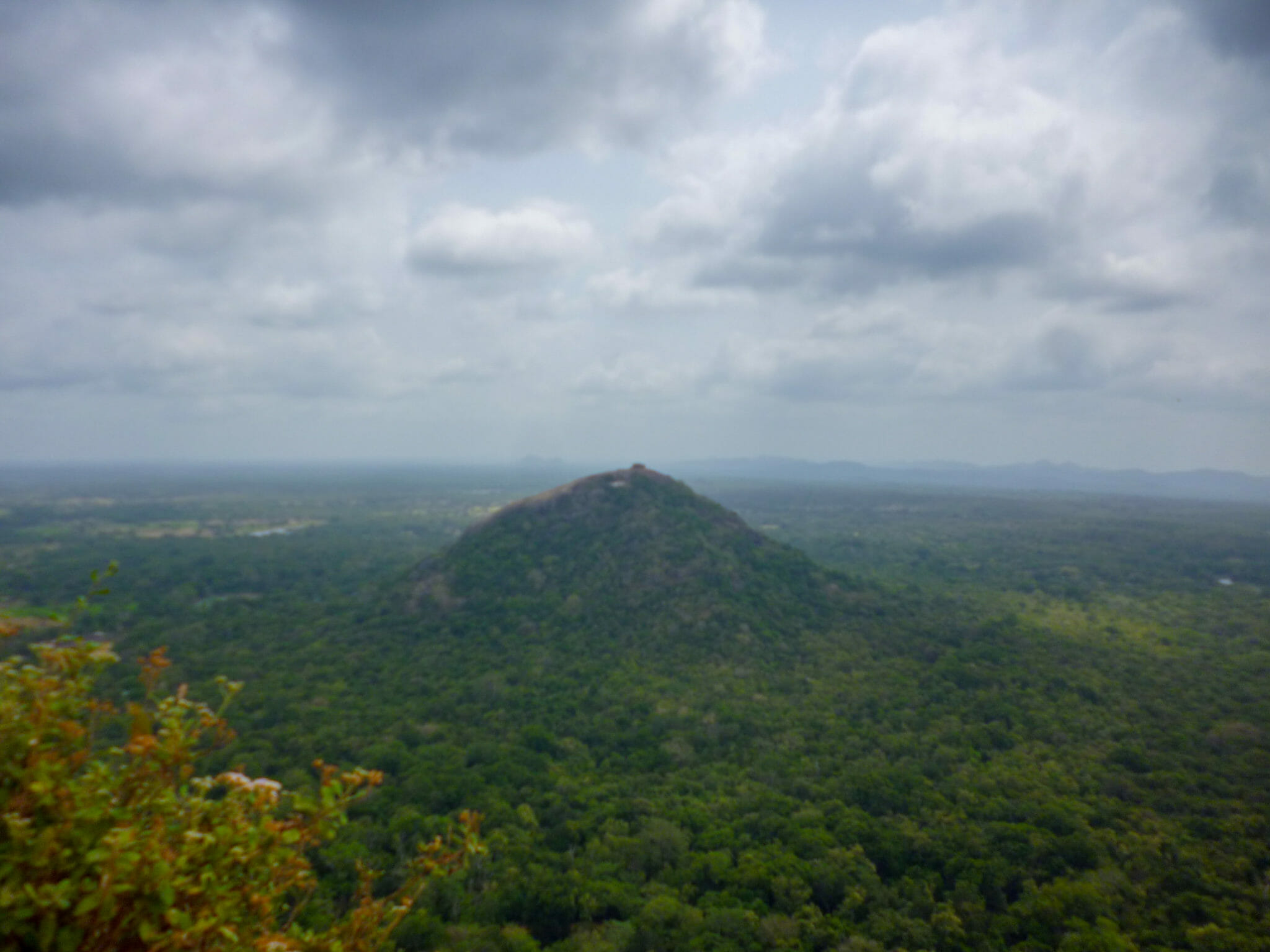 View of Pidurangala Rock from Sigiriya Rock Fortress
Click here to find a list of accommodations around Sigiriya, Sri Lanka.
External Links
Sigiriya is one of the best preserved examples which depict the engineering skills of ancient era of Sri Lanka. It is located in Matale district of Central Province, Sri Lanka. Today Sigiriya is one of the UNESCO listed World Heritage Site of Sri Lanka. Sigiri Wall Paintings Mirror Wall (Kadapath Paura) Sinha Padaya Sigiriya Rock External Links SigiriyaTourism.com World Heritage Sites of Sri Lanka
Read more...